Welcome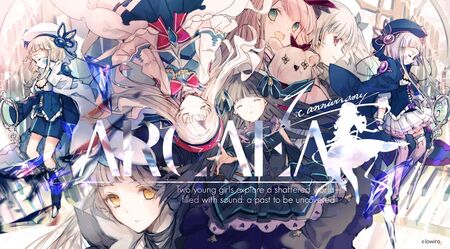 Welcome to the Arcaea Wiki, the community-managed wiki for lowiro games's rhythm game, Arcaea. Use the search function to search for a song, or select an option from the sidebar. If you'd like to start editing, please read the Editing Guide first. Then, check out the To-Do List to see what else needs to be done. Editors can also visit the Discord server to communicate with other editors.
Links
News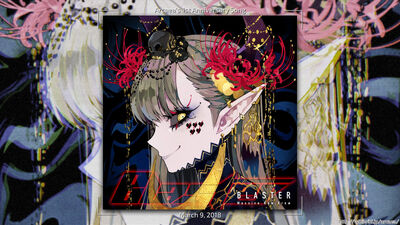 Official Twitter (JP)
Official Twitter (EN)
2018-03-14 - A new song pack titled Binary Enfold is announced to release on March 23, 2018.
2018-03-09 - Version update to 1.5.7 for Arcaea's first anniversary, including the new free song Blaster. In addition, the Crimson Solace, Ambivalent Vision, and Eternal Core song packs are half-off until March 15th along with all Memory Archive songs except Metallic Punisher.
2018-03-01 - Announcement for 1.5.7 to come on March 9th, along with a new free song Blaster by Massive New Krew.
2018-02-16 - Version update to 1.5.6, including the Metallic Punisher event.
2018-02-09 - High-level song event announcement for February 16, 2018. It will come with a premium song Metallic Punisher and a limited-time partner Ilith.
2018-01-31 - Version update to 1.5.5, including the collaboration project with Lanota.
2018-01-16 - Collaboration project with Lanota set for February 1, 2018. The pack will come with five songs from Lanota and a new Partner.
2017-12-27 - Collaboration project with Lanota announced for early 2018.
2017-12-23 - Version update to 1.5.4, fixing an achievement bug in the iOS version.
2017-12-20 - Version update to 1.5.3, including two free songs, achievements, and various other fixes.
Which Arcaea song pack do you like best?